Lean Manufacturing Consultants - What are they?
Sign up for our weekly newsletter for updates, articles and free giveaways of case studies, templates and training materials every issue! Simply enter your e-mail on the right
Lean Manufacturing Consultants to a wide variety of sectors, including - Financial Services, Media providers, Government, Aerospace ........................
Firstly, allow me to introduce myself.
My name is Paul Swift, Managing Director of Beyondlean Ltd.
We are Lean Manufacturing Consultants and Lean Six Sigma training and accreditation providers.
Based in North Wales, although often we are at client sites across the UK.
My primary objective, is to help my clients prosper.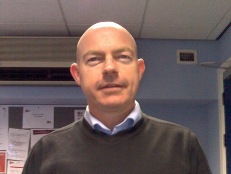 Unlike some Lean Manufacturing Consultants websites that appear faceless and impersonal, I believe communication is one of the most important aspects of Lean or CI (Continuous Improvement).
It is also one of the key components in business (Or any other) relationships.
That's why my personal mobile number is here:
07843 577771
Please feel free to call me to discuss your requirements, or just to bounce some ideas off me.
BeyondLean Ltd. are Business Improvement Specialists and Lean Six Sigma Training Providers, utilising a range of improvement tools to get results.
These are primarily Lean Manufacturing and Six Sigma tools, though not restricted to these alone.
We also operate as part of a larger network as Associate Consultants, which gives us access to larger Consultancy companies and their specific expertise in certain sectors. These include:
- Financial services
- Healthcare
- Automotive
- FMCG
- Public Sector
- Aerospace
- Nuclear Power
- Oil & Gas
- Utilities
Here are some of the recent results that we have realised:
Mortgage Operations Centre (High street bank)
Leading, coaching and mentoring a team of internal improvement consultants through improvement workstream to conclusion of Pilot phase and presentation of roll out proposal.
Results:
• 160% productivity improvement
• 50% reduction in lead time to offer
Media / Telephony Supplier
Project Manager / Workstream Leader in 'Model Office' Pilot & Roll Out across 3 Telesales Sites, 2 Installation Support Sites and a Service support site covering Contact centre operations (Telephony and back office) (Leading and mentoring 3-4 man client teams at each site)
Results:
• Client declared FTE savings of >£1,300,000 Jan – Aug 08
• 35% increase in efficiency within Install Support
• 65% + increase in order entry quality across all three sites
• 25% increase in sales conversion in 'Pilot' teams
• Standard Operating procedures introduced into 'Telesales' environment
Insurance Company
4 week Scoping Project within internal mail processes
Results:
• Identification of 4 FTE savings within internal mail process
If we consider your requirements to be outside our scope (Or simply too big for a small company to handle realistically), We will be able to recommend a company that does meet your requirements more closely.
Here is the final layout presentation from one of the improvement projects conducted recently, just to give you some idea how this was achieved. From experience we know change in any organisation must come from within and from the top.
We can of course help you with this, through our training and consultancy services. Whether you want the services of our lean manufacturing consultants, want online or offline Lean Sigma training and certification or simply a powerpoint training pack to fit your needs, we can supply it.
You can choose any of the above approaches, or mix & match to suit Your business needs. We can advise and guide you of course, but ultimately we are always happy to provide EXACTLY what you, the customer wants.
For any further information on our services please complete the form below, we will get back to you in the shortest possible time.
Even if you just want some questions answered - with no obligation, we are more than happy to help.
Warm Regards,
Paul Swift.
p.s.
Get in touch, it will cost you nothing to complete the form. Or give me a call, my personal mobile number is at the top of the page.
You will find we are much more than just Lean Manufacturing Consultants