Beyond Lean Assessments
Total Business Diagnostic
It isn't just "Lean Assessments" that are carried out in the diagnostic phase of lean manufacturing, you will use a wide range of business assessment tools to evaluate
EXACTLY
where your business currently sits.
Shown below is the full suite of assessment tools you will be using.
While none of the diagnostic tools shown here are termed "Lean assessments", these tools will show you clearly how far you are away from being ready to implement "Lean Manufacturing", or any other improvement methodology in your business.
"Without a solid foundation in place, it is impossible to build anything worthwhile"
Here is a more detailed description of each of the diagnostic tools -
Business Assessment
This diagnostic tool will take you through a rigorous assessment of your "Business Basics". Honesty on your part is essential.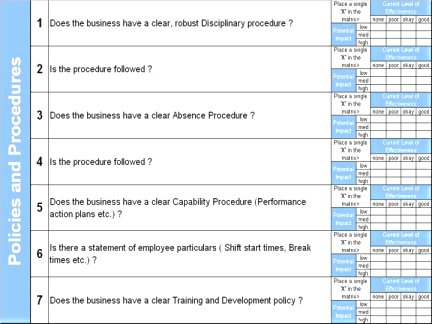 This tool will make recommendations which will firm up your business foundation which will act as an enabler for the subsequent phases of the "Roadmap"(Copyright)
The "results" part of this tool generates a KPI (Key Performance Indicator) as a percentage score to enable you to measure your progress as your journey unfolds.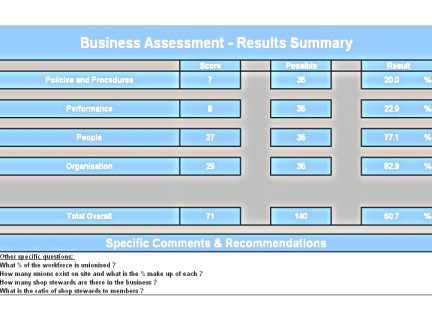 Cultural Assessment
This diagnostic tool will take you through a full assessment of your companies cultural strengths and weaknesses and make automatic recommendations which will be used in subsequent phases of your journey.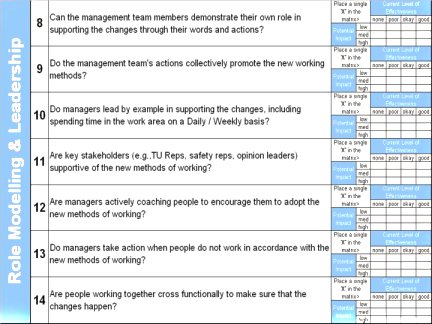 It will also give you a KPI score with which you will be able to measure your progress, (The same format as the business assessment shown earlier).
Stakeholder Analysis
This simple, yet amazingly powerful tool will enable you to construct a "Stakeholder Map" which will give you a visual representation of all key relationships and spheres of influence within your business.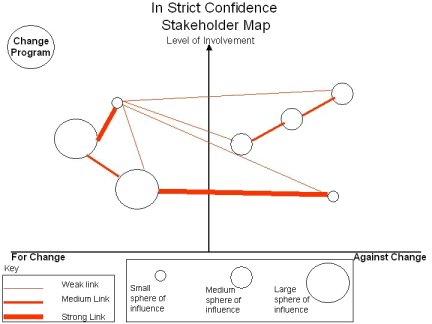 This is vital knowledge to have at hand when planning to introduce any type of change within your organisation.
Value Stream Map - Current State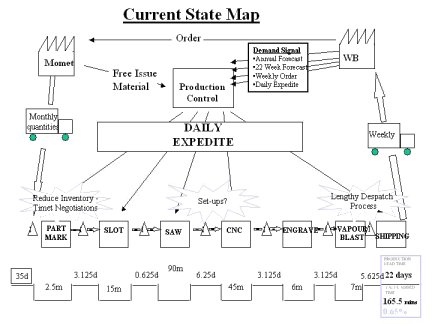 This includes a full training pack detailing Exactly how to produce a current state Value Stream Map.
This will give you a detailed view of your organisation's processes.
How the material and information flows
How much inventory you carry
Where the bottlenecks are
Total Lead time
Value added time
Waste
Most importantly - It will enable you to see your opportunities
Business Case
After the lean assessments, business assessments and other diagnostic tools have been used, you may need to put forward a business case (In your companies own format) for recommendations you will be taking forward from this phase of the "Roadmap"
Get ALL this for just $97

Q. What happens if I'm not completely satisfied with the product?
A. You are covered by our 100%, 60 day money back guarantee! If for ANY reason you are not totally happy with the product, we will refund all your money! No questions asked!
Q. Is my payment secure?
A. Your payment is totally secure, we never see any of your details. The payment is processed by the biggest and most secure payment processor on the net - Paypal
Q. Do I need a Paypal account to pay for the product?
A. No. Paypal will process Credit or Debit cards at no charge to you! But if you do have a Paypal account you can also use that to pay.
Q. What if there is something I don't understand or if I have problems downloading or I don't know how to download?
A. Simply send us an email or give us a call and we will answer ANY questions you may have!
Get ALL this for just $97