Lean Six Sigma Engineer
by Jeffrey Allan Hendrix
(Auburn, AL)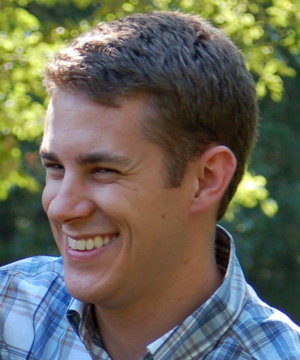 Jeffrey Allan Hendrix

427 E. Magnolia Ave. Apt. #36 ? Auburn, AL 36830 ? (334) 559-9959
Jeffrey.Hendrix@LeanSixSigmaLife.com

Six Sigma Engineer skilled in implementing Data-Based Decision Making and affecting significant quality and financial improvements in multiple industries.

Education:
Bachelor of Industrial & Systems Engineering, May 2010 ? 3.56 GPA
Auburn University, Auburn, AL

Experience:
Quality Control Intern, Hanwha L&C, Opelika, AL ? Spring 2010 - Present
? Delivered estimated savings of $405,000 annually by using Pareto Analysis, Statistical Hypothesis Tests, and One-piece Flow (OPF) to decrease headliner production defects; potential for more than $1.5 million annually.
? Estimated savings of $300,000 annually by changing loading procedure for headliner cover material.
? Used Cause-And-Effect Analysis and TPM to discover and fix arising problem affecting entire product line.

Industrial Engineer Intern, Northrop Grumman Shipbuilding, Avondale, LA ? Summer 2009
? Saved over $60,000 in labor, 8 tons of ship weight, and 3000 rework possibilities by modifying ship construction method, with potential for 10-times these amounts. Approved by the Navy for LPD 26.
? Created interactive database of 374 of shipyards critical assets containing detailed information about each asset along with a VBA macro to show user location of asset on yard.

Simulation (team of 4), Spring 2009
? Simulated grocery store checkout system to suggest appropriate policy for scheduling cashiers and baggers
for given amount of customers in store.
? Learned how to Verify and mathematically Validate models using Statistics and Queuing Theory.
Methods Engineering
(team of 5), Spring 2008
? Led team in weekly projects involving assessment of problem; development of evaluation methods; and production of executive summary, introduction, methods, results, conclusions, appendices, and references.
Applicable Coursework:Six Sigma & Statistical Quality Control
, Fall 2009 & Spring 2010
? Heavy utilization of Minitab 15 to make Data-Based Decisions.
? Learning and applying DMAIC methodology through lectures and semester-long project.
? Learned how to perform Gauge R&R studies to determine quality of measuring devices.
? Studied Control Chart and process capability (SPC) methods.
Lean Production
, Fall 2009
? Studied elimination of waste, system optimization, JIT, Jidoka, kanban, and value-stream mapping.
? Learned how to design Linked-Cell Manufacturing Systems to replace the mass-production system.
? Authored an in-depth study on the history of Ford Motor Company and Henry Ford?s ideas and practices that led to the development of what is now called Lean Manufacturing.
Operations Research, Planning, & Control
, Fall 2008 & Spring 2009
? Studied Queuing Theory, Linear Programming (LP), Forecasting, and Aggregate Planning, and other methods to quantitatively determine and predict system performance.
Activities & Honors
Alpha Pi Mu Industrial Engineering Honor Society
American Society for Quality (ASQ)
Hugensmith Scholarship