Lean Six Sigma Black Belt Staff Software Engineer
by Gregory Brent Boyles
(Sunnyvale, CA, USA)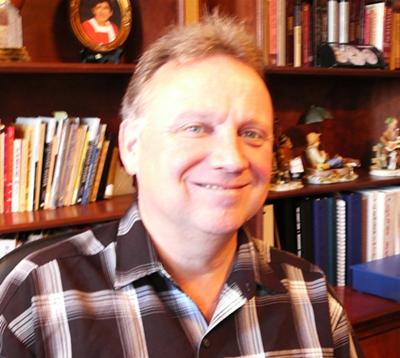 Lean Six Sigma Black Belt.

Staff Software Engineer for Lockheed Martin.

+20 years Commercial and Government Programs. Successfully completed Black Belt facilitated Lean Six Sigma events across a wide range of work environments:

Certified as a Lean Six Sigma Black Belt, my record of work performance and experience in Quality Assurance Leadership and successful use of Lean Six Sigma process, has afforded Companywide savings. I pride myself on being a results oriented, hands-on individual with progressive Leadership experience. My style strongly emphasizes teamwork and the principles of lean process control.

I mentored several Green Belts to certification and facilitated multiple events. My experience level within Software Engineering has broadened to support outside Organizations: Systems Engineering, Finance, Business Operations, and Environmental Safety and Health. This position requires a leader that is able to facilitate and drive change in a fast paced and "ever changing" environment leveraging strong communication and presentation skills.
• Facilitated Lean Six Sigma events: VSM, Kaizen, and Mistake Proofing, 6S/Point of Use, PDK, CAPEX, DFSS, JDI, and Apollo Root Cause Analysis.
• Mentored multiple Green Belts to certification, to include Stakeholder training on the use and practice of Lean Six Sigma methodology and tools.
• Facilitated tasks involving Leadership and Management (Champion/Sponsor) communications, to include utilizing voice of the customer (VOC) process.
• Management of Program Excellence Plan (Get to Excellence Plan); capturing Brainstormed candidates for Process Improvement events. Use of weights and measure to prioritize tasks/events.
• My ROIC planning process identifies key value drivers targeting revenue and working capital increase.
• My recent events have afforded significant and quantifiable process improvements across the Company.
• Formal Lean training and experience with Value Stream Management tools, kaizen methods and other key Lean tools
and methodologies
• Results based skill set with strong impact and influencing skills; tenacity and energy in leading change.
Kaizen Packages as well as evidence of each bulleted topic, available upon request.
"The previous information explains work beyond my Lockheed Martin Software Quality Engineering Lead functions; resume follows. Thank you for your attention."
Gregory B Boyles
38081 Davy Ct., Fremont, CA 945386 Cell 1-408-368-2211
20 years as Top performer within various Engineering disciplines; ability to create best practice methodologies and continuous improvement programs in strategic alignment with corporate objectives.
Excellent communicator who can plan, delegate, and manage multiple tasks within deadline-driven environments; ambitious self-starter who demonstrates superior attention-to-detail and sharp decision-making talents
Lockheed Martin Space Systems Lead Software Engineer
SW Quality organization supporting multiple projects
• Develop and administer Software Quality Program Plans
Lean Six Sigma (Black Belt) Certification, Carnegie Melon CMMI Certification, American Society of Quality (ASQ)
PALM, Inc. Lead QA Engineer
Test Palm's Hot Sync Server product.
• Software Integration and Test; Recruit Test and Quality Assurance team. Develop Test Lab.
Lockheed Martin Missiles and Space Engineer
Integration Test Satellite Flight Software for MILSTAR satellite program
• Coordinated the development of Mission Requirements
• Create and Execute Test Plans and Procedures
Space Systems LORAL Sr. Systems Test Engineer
Leadership for mission control complex as Flight Director of Operations
• Tempo and PanAmSat Direct Broadcasting Satellite systems
• Lead 35 Personnel within integration and test activities of Rehearsal and Launch
• Elevated in position to Flight Director within three months
Lockheed Martin Technical Operations Systems Engineer
Configuration of communications links from ground based computer networks to Satellite Vehicles.
• Troubleshoot Satellite contacts data flow
• Trained Engineers in Satellite Communications. Course writer for Controller position training